How to Select the Right Caravan Awnings?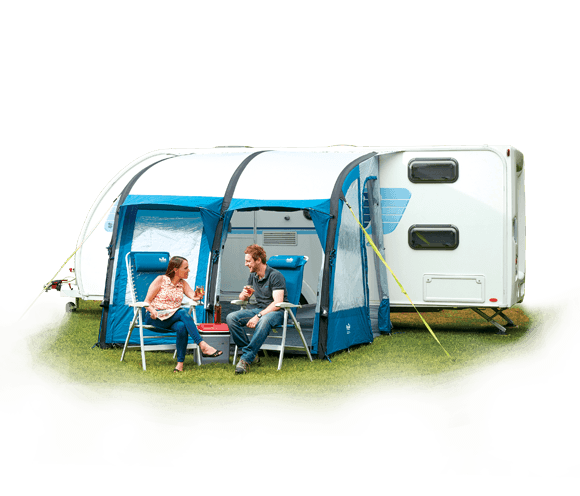 A caravan awning facilitates you to do many activities such as, cooking, eating, sleeping, and allow fresh air and sunlight to enter. Caravan awnings are available in a variety of dimensions and configurations. You need to know the size, shape, material, and colour so that you can select the right caravan awnings of your choice.
Awning Construction: There is a variety of awning construction available on the market.
What kind of material do you need?
You have to select from the three kinds of awning fabrics that are available on the market.
Mesh or Screen Fabric
Mesh or screen fabric formed using PVC material, so it cannot fade. However, it is not that efficient when it comes to blocking sunlight. As mesh fabric is transparent, you can see the outside scenery through your material.
Canvas Fabric
Canvas fabric is also known as the classic fabric, and it is best-loved by caravan manufacturers as canvas fabric built using natural fibre-cotton so it can remain in good condition for a long time. Canvas awnings help maintain moderate temperature even in extreme conditions. Canvas fabric is best known for its heat protection so canvas awnings would keep your caravan's interior warm in those cold winter days. In the Aussie market these days, canvas caravan awnings are available in a variety of colour selection on both sides of the canvas.
Acrylic Fabric
Acrylic fabric is the lightest among all the three fabrics, so it is perfect for folding arms awnings. Acrylic fabric facilitates sunlight to enter through it, but it is not transparent like the mesh fabric. However, the acrylic fabric is still helpful in controlling the temperature at a level that is between the canvas and mesh fabric. If you want to boost your outdoor caravan area, then the acrylic fabric is available in many colours, offering you a stunning range of alternatives to select from.
The Bottom Line
Depending on the material's functionality, you can promptly assess what you need. For instance, if you want heat protection, then canvas fabric is the right choice for you. However, if you don't care about the heat and need a transparent view of the outer world, then a mesh fabric is the ideal choice for you. If you're looking for something classy and trendy concerning designs and colours, then you should select an acrylic caravan awning.
Once you have figured out what caravan awning material would best suit your needs, go ahead, buy and install it, and you'll be ready to enjoy your caravan adventure trips.