What Are the Essentials of a Kitchen Design?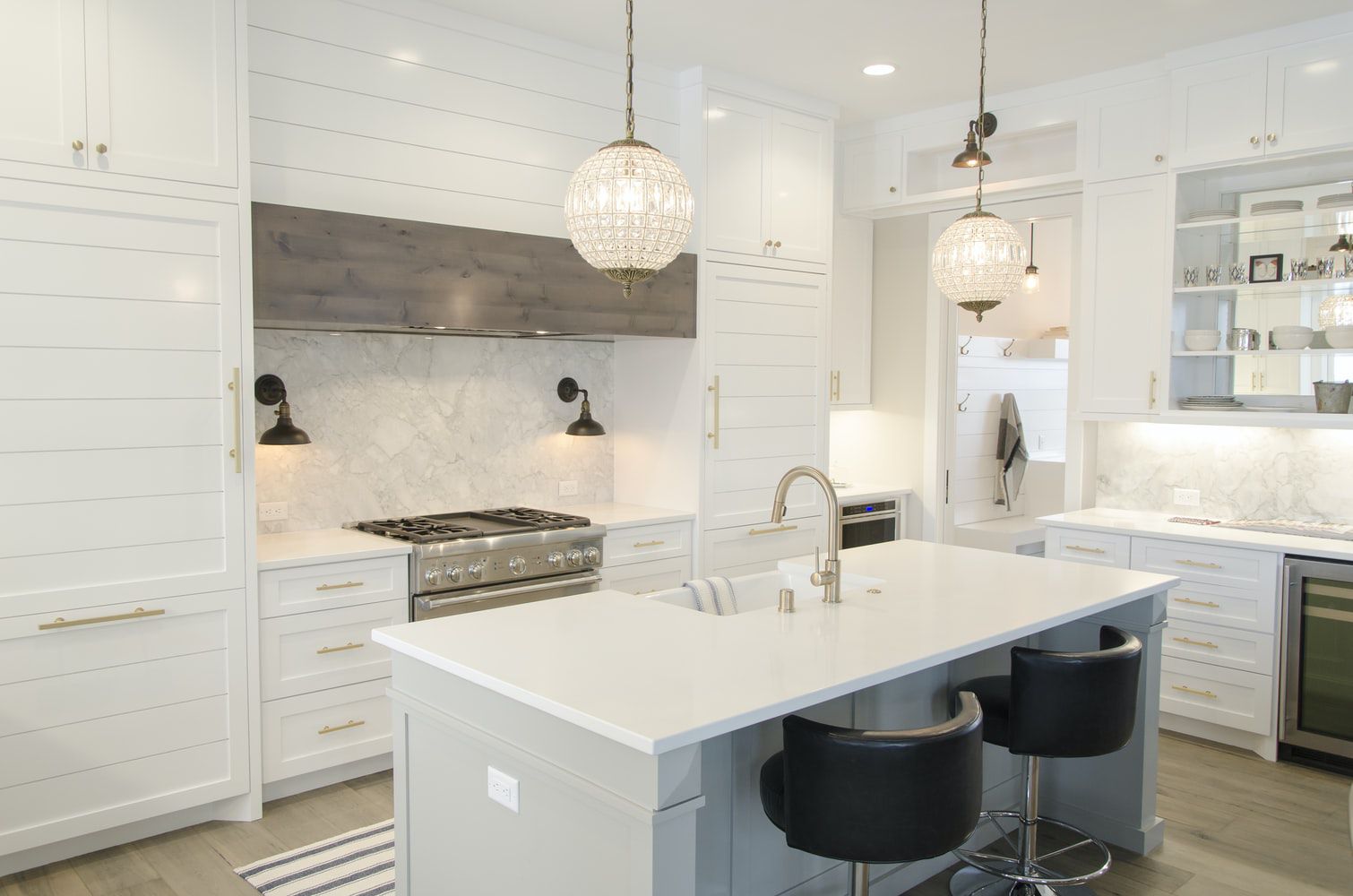 Whether building a new kitchen or renovating an existing kitchen, your goal is to get a highly-functional and convenient kitchen where you'll love to prepare food, cook, serve and entertain. Let's look at the essentials of a kitchen design:
Sketch a Floor Plan
Beginning with a floor plan is the ideal way of commencing any kitchen project, which every kitchen designer knows. Your kitchen designer will try out different kitchen layouts and add cabinetry, fixtures, and finishes and show you how they look in 3D. You can select the layout that best suits your kitchen space, your requirements, and your budget.
The Work Triangle
The stove, the sink, and the refrigerator are three vital areas in a kitchen design, known as the work triangle. A well-designed kitchen layout will facilitate you to move easily between the three work areas while you're involved in food preparation and cooking. Besides, your work areas should have decent space so that you can do other kitchen chores alongside cooking.
Thus, a kitchen designer will create a work triangle between the stove, sink, and refrigerator angled from 15° to 25°. The work triangle is basic and a must for every kitchen; however, you're free to add more work areas depending on your needs.
Multifunctional Kitchen
Of late, kitchens have become more versatile and have drifted away from being solely utilitarian. A versatile or multi-purpose kitchen is ideal for cooking, entertaining and relaxing. An experienced designer is aware of this and will attempt to build a new kitchen or renovate an existing kitchen that is open and welcoming and can facilitate cooking and entertaining simultaneously.
A kitchen island with seating arrangements such as chairs or stools is a welcome addition to the kitchen. It provides a welcoming space where family members and guests can socialize and relax without burdening the use of the work triangle. Besides, it facilitates the host to cook and entertain without being omitted.
Kitchen Cupboards
Give a professional touch to a kitchen design by assigning vital cupboard space. Depending on your use patterns, your cupboard layout should be designed and organised.
Place items that you use together, next to each other, which will facilitate handy use.

Place items that you often use where you can easily find it, so you don't have to bend down to get it.

Organise your spice collection so they are easily noticeable, helping you to improve the way you use your kitchen.
Get creative with your kitchen cupboards and see if you can make it more convenient so you can enjoy doing your kitchen chores. An expert kitchen designer can help you install a custom kitchen cupboard system that facilitates you to use your available cupboard space to the maximum effect.
The Bottom Line
The kitchen designing process begins with finalising a kitchen layout and everything else such as kitchen cabinet design, cupboards, and sink and kitchen worktop did around it. However, a place for the refrigerator needs to be left. Next plumbing, electrical, flooring, splashback, paint job is undertaken.

Finally, kitchen appliances are arranged to complete the kitchen.